Whether you want to find the essential garden planting tool for your smaller vegetable gardens?
Now there is a new fashionable hand seed planter available for your need.
It's light-weight, transparent seeds container, easy to adjust the seeds planting distance,
even more it's very cheap and save your valued work times. You can image that even your kids could use it
without any difficult efforts.
The versatile small garden seed planters with high-quality handle, it will be extend to joint with 2pcs, 3pcs
or more pcs seeds containers. We designed the product to Max satisfied with different customer demand.
The garden seed planter on wheels can walk on the most poor or fertile lands.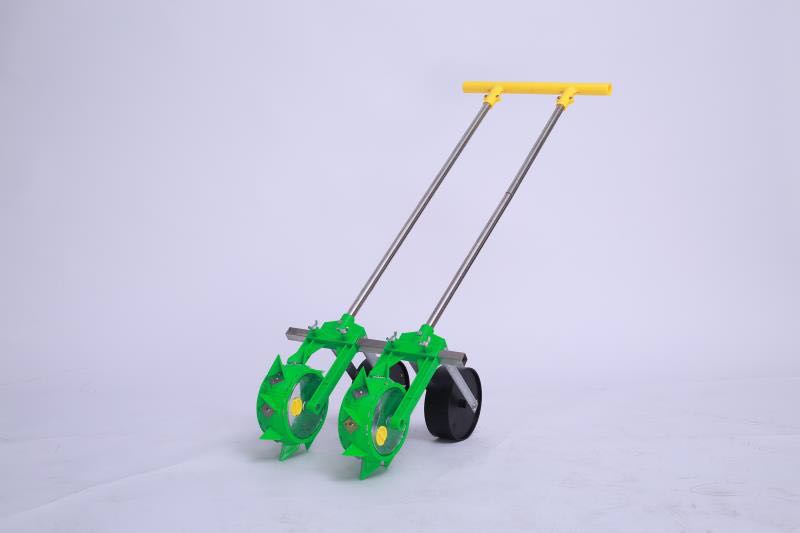 Which seeds available for planting in the seed planter?
Normally, seeds size from 1.5mm to 6.0mm, like sesame, mung bean, millet, rape, etc.
Coud we book the other color for the vegetable seed planter?
Yes, we could produce the customized color, but it will be depended on better quantity.
More information, please contact us.